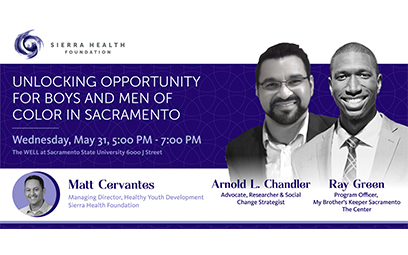 May 24, 2023
Advocate, researcher and social change strategist Arnold L. Chandler will share the groundbreaking LifeCourse Framework to give us a better understanding of social problems that face boys and men of color. In addition, Sierra Health Foundation Program Officer Ray Green and the My Brother's Keeper Collaborative's strategy leads will unveil the 2023–2026 Guide to Action — their strategy to unlock greater opportunities for Sacramento's boys and men of color. Learn more on our Speaker Series page.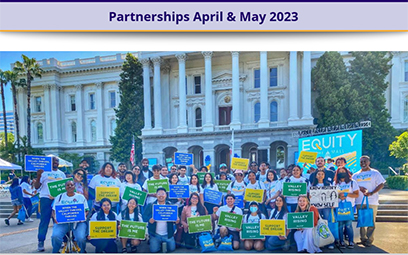 May 24, 2023
Read the
April-May issue of Partnerships
to learn about our Equity on the Mall event, read new reports, get updates about our programs and access funding opportunities.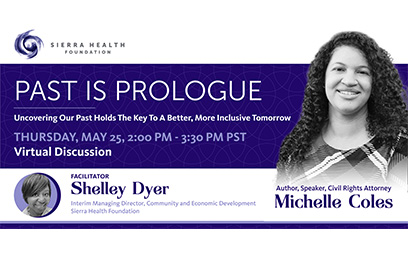 May 2, 2023
Civil rights attorney and author Michelle Coles will be our guest for this virtual Speaker Series event,
Past Is Prologue: Uncovering Our Past Holds the Key to a Better, More Inclusive Tomorrow.
Communities across America are grappling with big questions about racial inequality. How do we effect lasting change? Join us for this insightful, hopeful talk.
Learn more on our Speaker Series page.