Sierra Health Foundation and The Center at Sierra Health Foundation pursue the use of equity-focused, culturally responsive, community-centered evaluation for learning, actionable knowledge and accountability.
Learning
We support organizational learning about program implementation and other internal processes to increase the effectiveness of our work.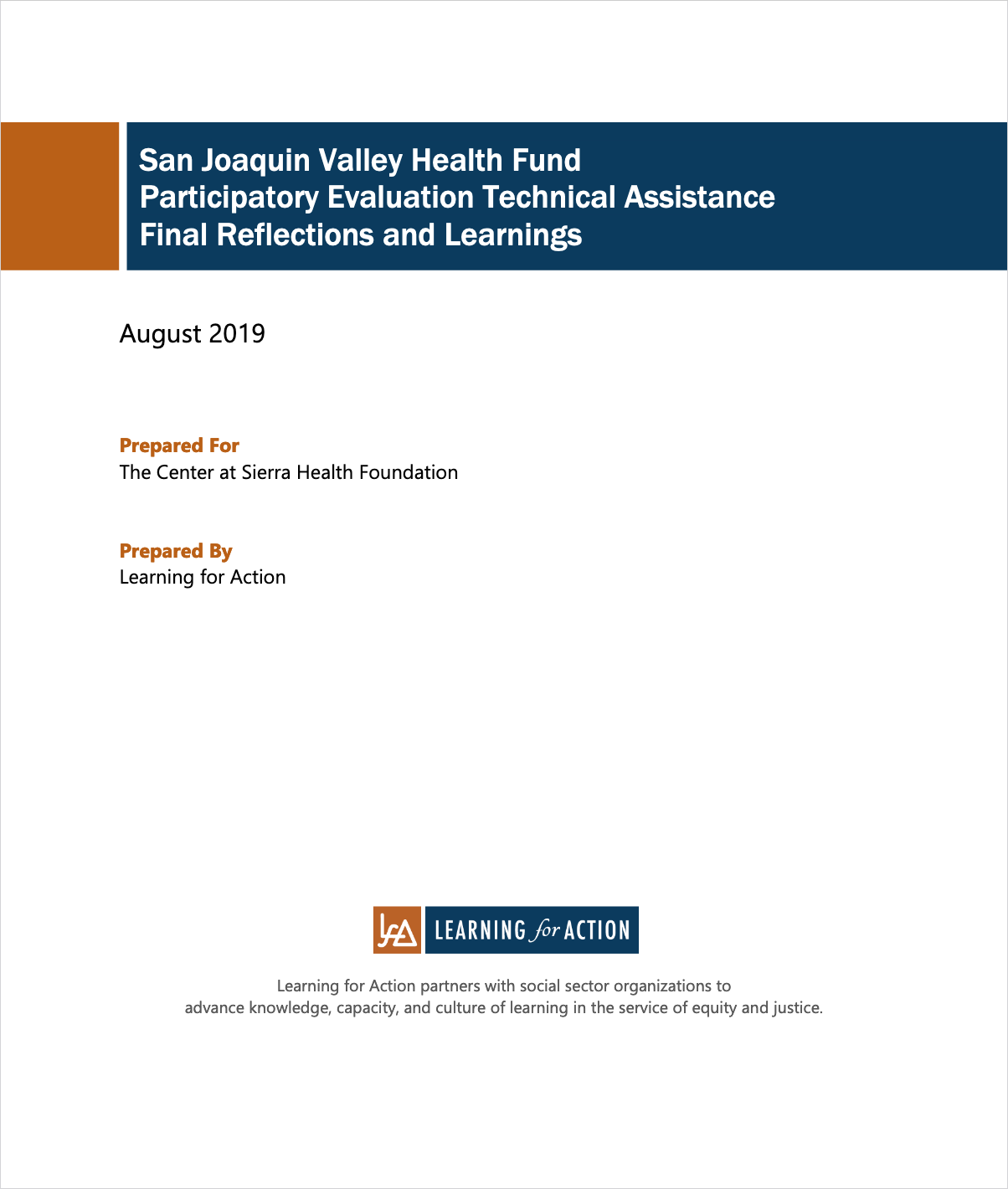 The Center's first use of participatory action was an important learning opportunity. It confirmed our commitment to inclusive approaches to evaluation and increased our sensitivity to the challenges and opportunities participatory action creates for funded partners. As foundations increasingly embrace a vision of an equitable society, this report — prepared by Learning for Action — provides insight into one way to incorporate that vision in their evaluation practices.
Actionable Knowledge
We ask questions and gather information about processes, programs and systems, and share that knowledge to support movement-building and advocacy for health and racial equity by our partners and other stakeholders.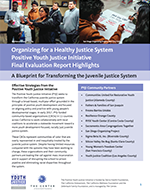 The National Council on Crime and Delinquency (now Evident Change) carried out a three-year evaluation of the Positive Youth Justice Initiative to learn how it had contributed to the partners' organizing and advocacy work, document the policy and systems change accomplishments of the partners, and provide recommendations to support communities in strengthening local infrastructure for organizing and advocacy toward a healthier youth justice system.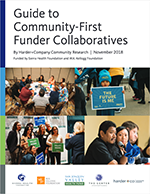 The San Joaquin Valley Health Fund provides a model for funders who want to support the expansion and deepening of community-led movements to advance equity through policy and systems changes. This guide is intended to help foundations and other funders understand the value of community-led funder collaboratives and take the steps needed to build and implement them. It was written by Harder+Company Community Research and funded by Sierra Health Foundation and W.K. Kellogg Foundation.
Accountability
As the steward of funding from public and private sources, we provide information needed to assure funders that community partners and The Center are carrying out the work consistent with the intent of the investment.
Community and Economic Development Publications
Black Child Legacy Campaign
Healing The Hood
Health Access and Equity Publications
Healthy Youth Development Publications
California Funders for Boys and Men of Color
Elevate Youth California
My Brother's Keeper Sacramento
Positive Youth Justice Initiative
Evaluation and Learning Department
Department staff have different cultural identities, professional backgrounds and life experiences. The rich diversity of their perspectives and their shared vision of equity-focused, culturally responsive, community-centered evaluation informs the practice of the department.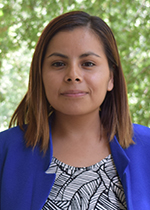 Noemi Avalos
Noemi Avalos (she/her/ella) manages external evaluations and supports with internal evaluation of diverse programs, including programs focused on health equity and healthy youth development. Previously, she served four years as an Evaluation Fellow with the Centers for Disease Control and Prevention. Her areas of interest include evaluation capacity building, contribution analysis/outcome harvesting, qualitative methods, data visualization and culturally responsive evaluation. She has a Bachelor of Science in Neurobiology, Physiology and Behavior from UC Davis, and a Master of Public Health from Loma Linda University. Outside of work, she enjoys hiking, taking care of house plants and spending time with loved ones.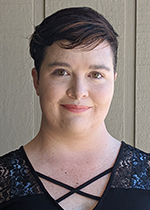 Erin Hassett
Erin Hassett (she/her) provides evaluation and administrative support to the Evaluation and Learning Department. In 2021, Erin received her Master of Public Health in Community and Public Health Practice from the School of Nursing and Health Professions at the University of San Francisco (USF). As a graduate student intern with the Leo T. McCarthy Center at USF, she contributed to an interview project on how community-engaged learning courses at USF adapted to the COVID-19 pandemic through conducting interviews and providing qualitative analysis. She also worked as a teaching assistant for the MPH program's Biostatistics and Epidemiology courses. Her areas of interest include community engagement and empowerment, data visualization and systems thinking. In her free time, Erin enjoys hiking and playing board games with friends and family.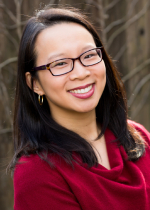 Elaine Lander
Elaine Lander (she/they) serves as Evaluation & Learning Officer with Sierra Health Foundation and The Center, supporting program teams and contributing to the development and implementation of evaluation and learning activities. Previously, Elaine worked at The California Endowment where she managed contracts and grants, supported organizational learning, facilitated internal and external communications for shared learning and field building, and co-led the Asian American & Pacific Islander workgroup for strategic grantmaking. With a strong commitment to interdisciplinary collaboration, Elaine strives to apply an equity lens to all dimensions of her work. In her spare time, Elaine can be found gardening, knitting, hiking or cooking over a campfire.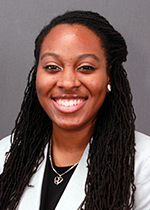 Breanna Mattis
Breanna Mattis (she/her) provides evaluation and administrative support to the Evaluation and Learning Department. In 2020, Breanna received her Master of Public Health in Behavioral, Social, and Health Education Sciences from Rollins School of Public Health at Emory University. Before joining Sierra Health Foundation, she worked as a Graduate Research Assistant contributing to evaluation projects in the Greater Atlanta area in a variety of capacities, including data collection and analysis. Her areas of interest include process evaluation, youth participatory evaluation, and the social determinants of health. Breanna identifies as a first generation Black Jamaican-American female.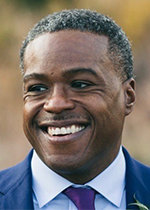 Maurice Samuels
Maurice Samuels, PhD, (he/him) is responsible for ensuring that all work of the Evaluation and Learning Department is carried out in alignment with the mission, vision and core values of Sierra Health Foundation and The Center. Prior to joining Sierra Health Foundation, Maurice was a Senior Evaluation Officer at the MacArthur Foundation, where he contributed to the use of measurement, evaluation and learning to support informed decision making by the foundation's staff and board of directors. He currently serves on the American Evaluation Association Board of Directors. Maurice earned his PhD from the University of Illinois at Urbana-Champaign with an emphasis on research and evaluation methods. He attended Xavier University of Louisiana, where he earned a Bachelor's of Science and a Masters of Art. In his spare time, he enjoys hiking and competing in triathlons.
Resources
The Evaluation Department is guided by professional standards and guidelines, including: