Reducing health disparities
in California begins
with a strong vision
Sierra Health Foundation is a private philanthropy that forges new paths to promote health, racial equity and racial justice in partnership with communities, organizations and leaders.
We are committed to reducing health disparities through convening, educating and strategic grantmaking.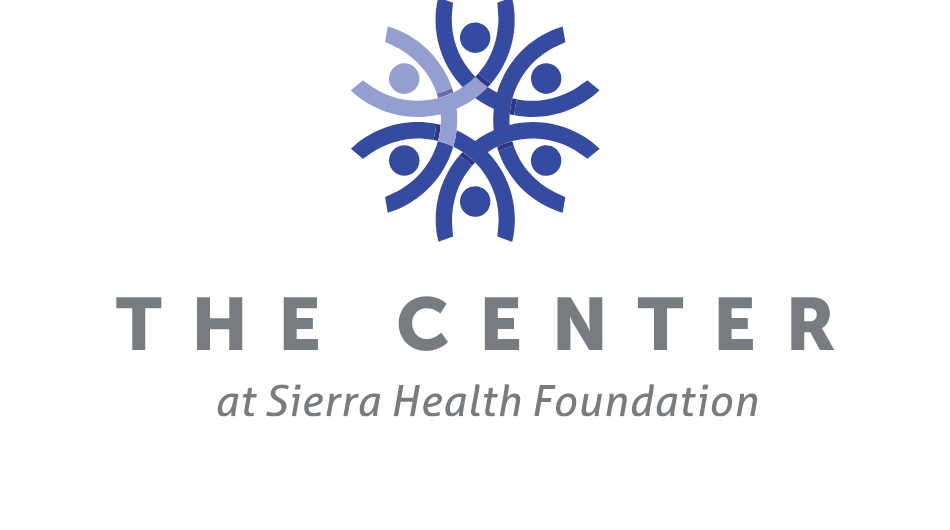 The Center at Sierra Health Foundation
We founded The Center in 2012 to deepen our impact statewide, with a special focus on the San Joaquin Valley. The Center works to promote health, racial equity and racial justice in communities throughout California with local, state and national partners.
Every person in California should be able to live a healthy life. That's the vision we stand by and the journey we are committed to.
Our Programs and Initiatives
Sierra Health Foundation promotes health, racial equity and racial justice in 26 Northern California counties, while The Center works with local, state and national partners throughout the state.
Conference and Education Center
We provide a venue for nonprofit organizations and public agencies to engage in education, training and collaboration in support of their efforts to improve the well-being of individuals and communities.
Knowledge Center
We are committed to learning from our partners and then sharing and using that knowledge to inform decisions and to accelerate change.
Evaluation and Learning
Partnerships newsletter
Publications
Speaker Series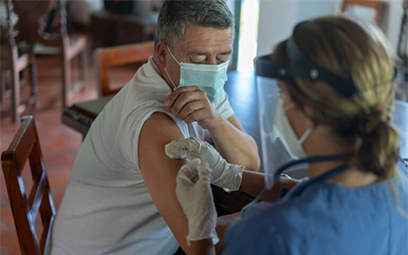 March 28, 2023
Pandemic changes to Medi-Cal made it easier for low-income Californians to stay enrolled and to access expanded services—improvements to care that may have helped immigrant farmworkers. The upcoming end of the public health emergency will reverse some of these changes, as advocates push to keep others permanent. Sierra Health Foundation supported the publication of this
Public Policy Institute of California policy brief (PPIC.org)
.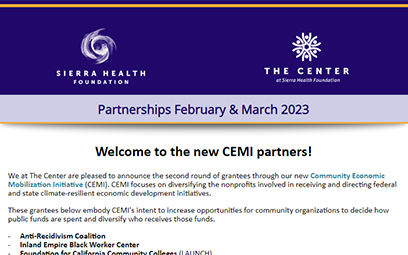 March 24, 2023
Read the
February-March issue of Partnerships
to learn about new partners in our Community Economic Mobilization Initiative, check out the 2022 Elevate Youth California Annual Report, get information on events, meet our newest staff members and find employment opportunities.